Featherston Heritage Museum, corporate branding
We were contacted by Adrienne Staples to develop a logo and corporate branding and for the Featherston Heritage Museum. To achieve the look Jo illustrated a soldier from the Featherston Military Training Camp. We also designed a DL brochure and Facebook header for the museum.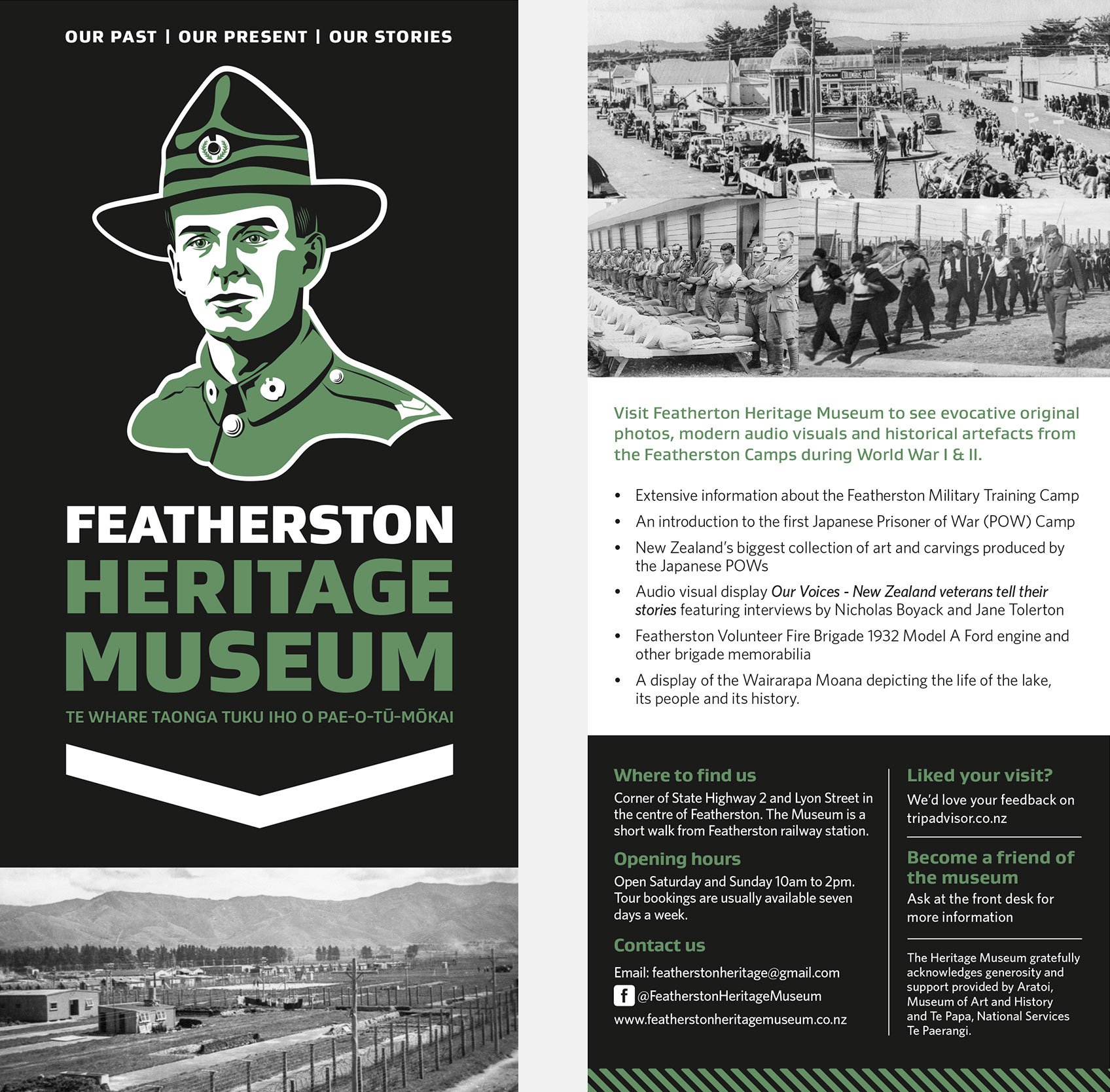 "The Featherston Heritage Museum Society was more than pleased with the ideas Satellite Design presented to us for our new logo and its application. The concept really captured the essence of our organisation.
Satellite Design were very professional to deal with and we have no hesitation in recommending them to others."
Adrienne Staples – Featherston Heritage Museum